At Chromaway, we always like to attend blockchain industry events. You can get so much value when you invest your time in events:
Gain insights from blockchain industry experts
Network with other blockchain professionals, catching up with old friends and making new ones
Boost the profile of ChromaWay and Chromia in the industry
You also get to visit beautiful places across the world, spend some time doing something a bit different and even enjoy some good weather sometimes.
Myself and Henrik Hjelte, our CEO and Co-Founder, have just come back from a really special event. In this article, I want to tell you all about it.

The event

The event we went to was a two-day conference titled Harnessing Blockchain Technology For Development. It took place on the 29th and 30th of September 2019, at the Bangabandhu International Conference Center in Dakha, Bangladesh. It was hosted by the Asian Development Bank in Bangladesh.
The list of attendees was prestigious, especially for a blockchain event. There were several ministers from the government of Bangladesh there, including the Minister of Finance and the Minister of ICT. There were also people there representing some of the biggest names in finance and tech, including Microsoft and MasterCard.
It was a tremendous event and it was great to be there, especially as Henrik and I got to present from the stage.

Our talks

Together, we presented three times at the event. Here's what we spoke about.
Henrik's first talk was called Chromia: the ideal solution for the public sector. This was especially relevant for an audience filled with government ministers and other public sector decision-makers.
His next talk was about ChromaWay, its cases and experiences in land administration. This is an area that, at ChromaWay, we have a lot of experience in, working with clients such as the Swedish Land Registry and the government of Andhra Pradesh in India.
The topic for my talk was Relational blockchain for green finance. Again, this is something we have first-hand experience in at ChromaWay, working with finance visionaries such as Funderbeam and the Green Assets Wallet.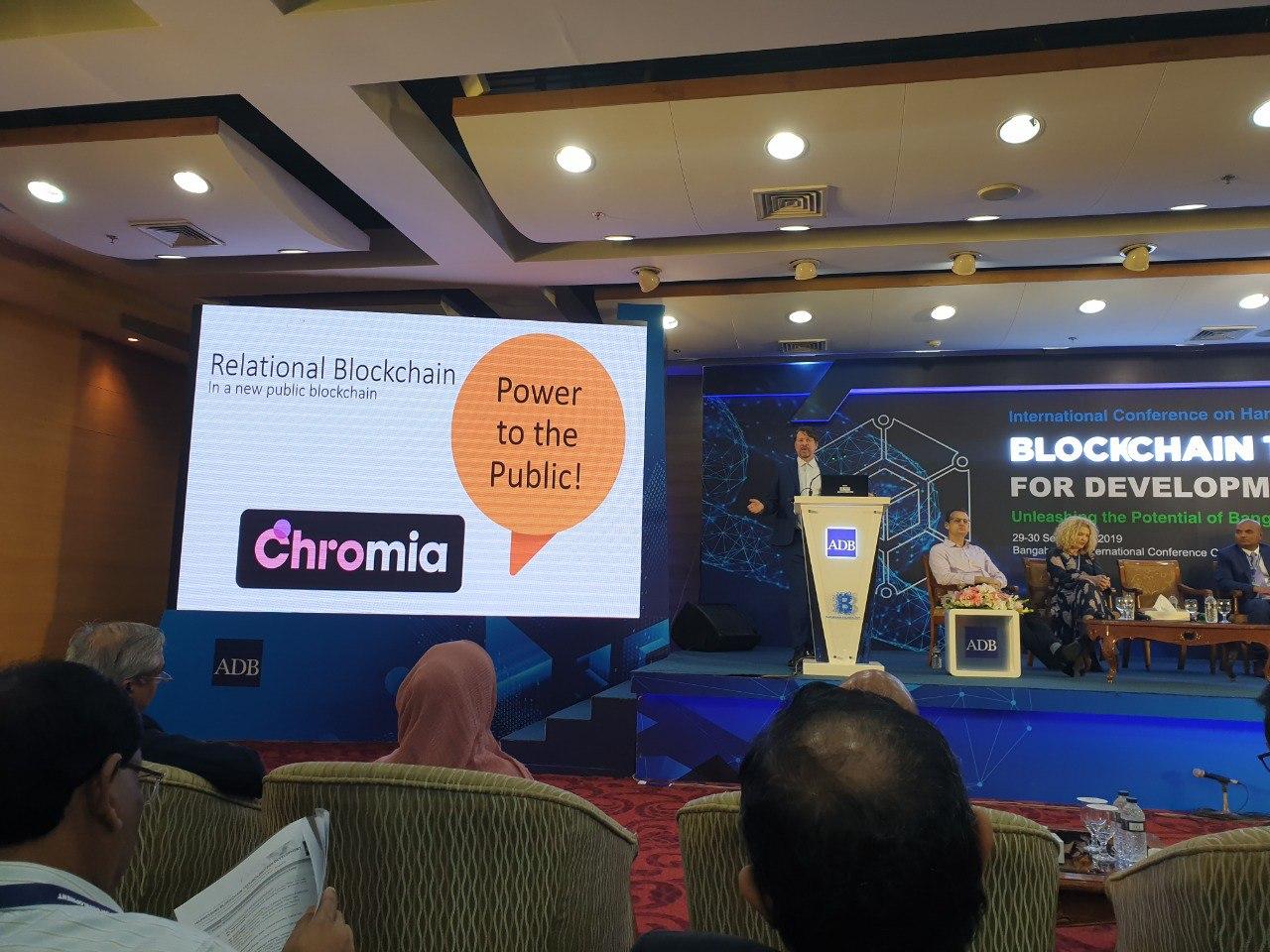 Why it matters

In the current economic and technological environment, it's essential that we talk openly about how blockchain can provide answers for the challenges the world is facing.
In a fast-evolving technological environment, blockchain and distributed ledger technologies (DLT) hold tremendous promise for inclusive and transparent development. Beyond payment systems and remittances, governments around the world are collaborating to see how these technologies can be used to solve persistent challenges of governance, industry, trade, and finance.
ADB brought together international experiences in this nascent and emerging technology. A galaxy of experts and practitioners discussed how blockchain can be applied to improve service delivery, smart governance, modern finance, and competitive, fair, transparent industries and trade.
Senior decision-makers from the public and private sectors, experts, academics, students, innovators and other stakeholders took the opportunity to learn from these global experiences.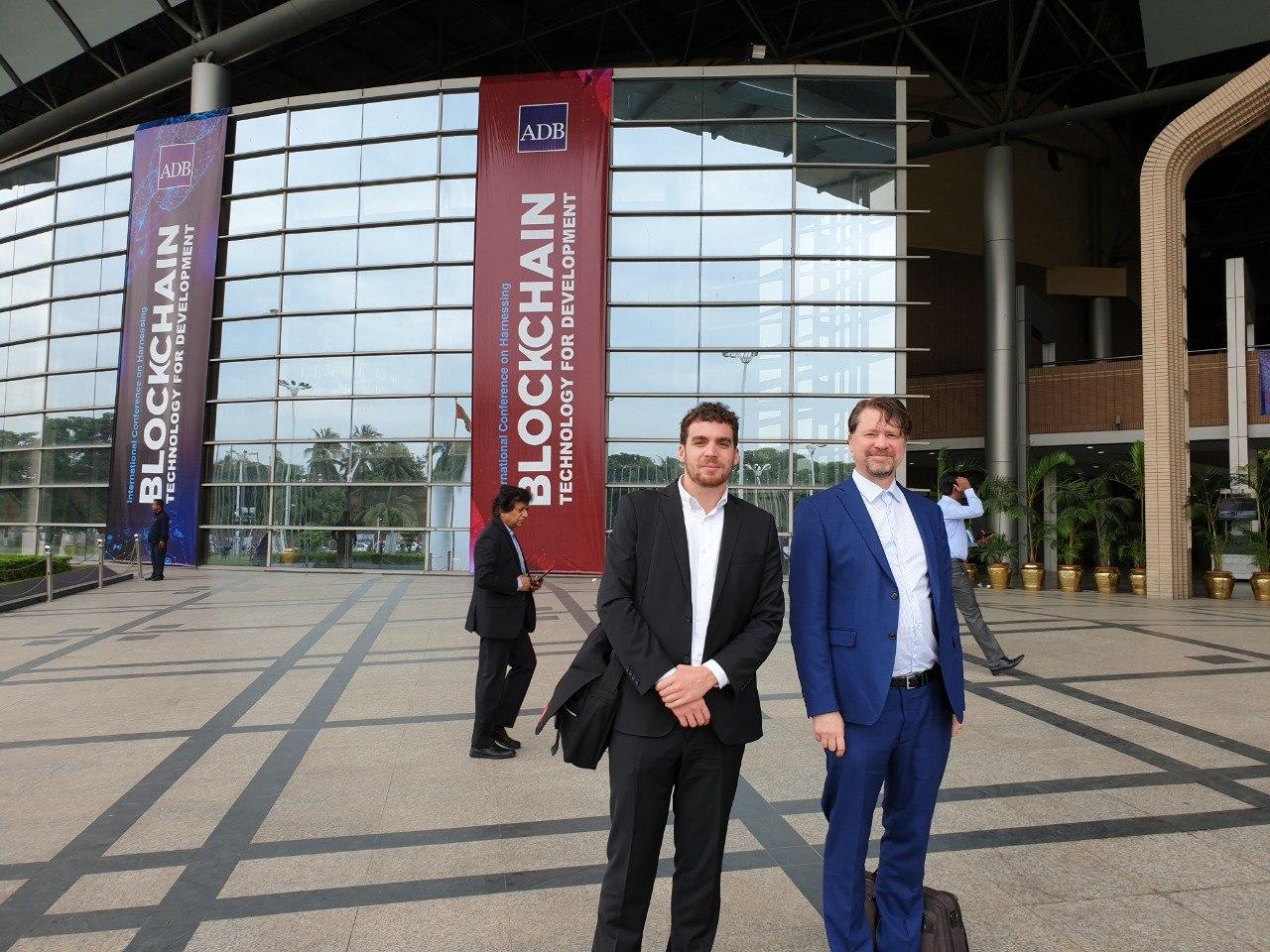 Excellent outcomes for all

All in all, the Harnessing Blockchain Technology For Development was a terrific event and we thank ADB for having us.
It was great for us to be able to present to such a distinguished audience alongside other industry leaders. Being able to spend time with ADB was excellent, sharing useful insights about how blockchain can be applied in Bangladesh. We also struck up a strong rapport with eGeneration, a leading IT company in Bangladesh who work in blockchain around the world.
We can't wait for our next trip!
To find out more about what we're up to at ChromaWay, make sure you also visit the Chromia blog.