ChromaWay awarded as one of the best startups in Sweden
Nyteknik, the leading newspaper in tech and startup news in Sweden, has recently recognised ChromaWay as one of the best startups in Sweden. The list, which is composed of 33 fantastic startups with great projects, has chosen a blockchain company for the first time.

The list of 33 has previously included companies such as Spotify, before it became the great company it is today. The list attracts a great amount of investors, press and media, partners and others to inform them of companies currently flourishing in what is seen as the "Silicon Valley of Europe". Sweden is a great ecosystem for innovative companies, providing funds such as Vinnova (a government fund for startups, which has granted several million Swedish crowns to ChromaWay in the past), a great work/life balance and a huge community of entrepreneurs and investors.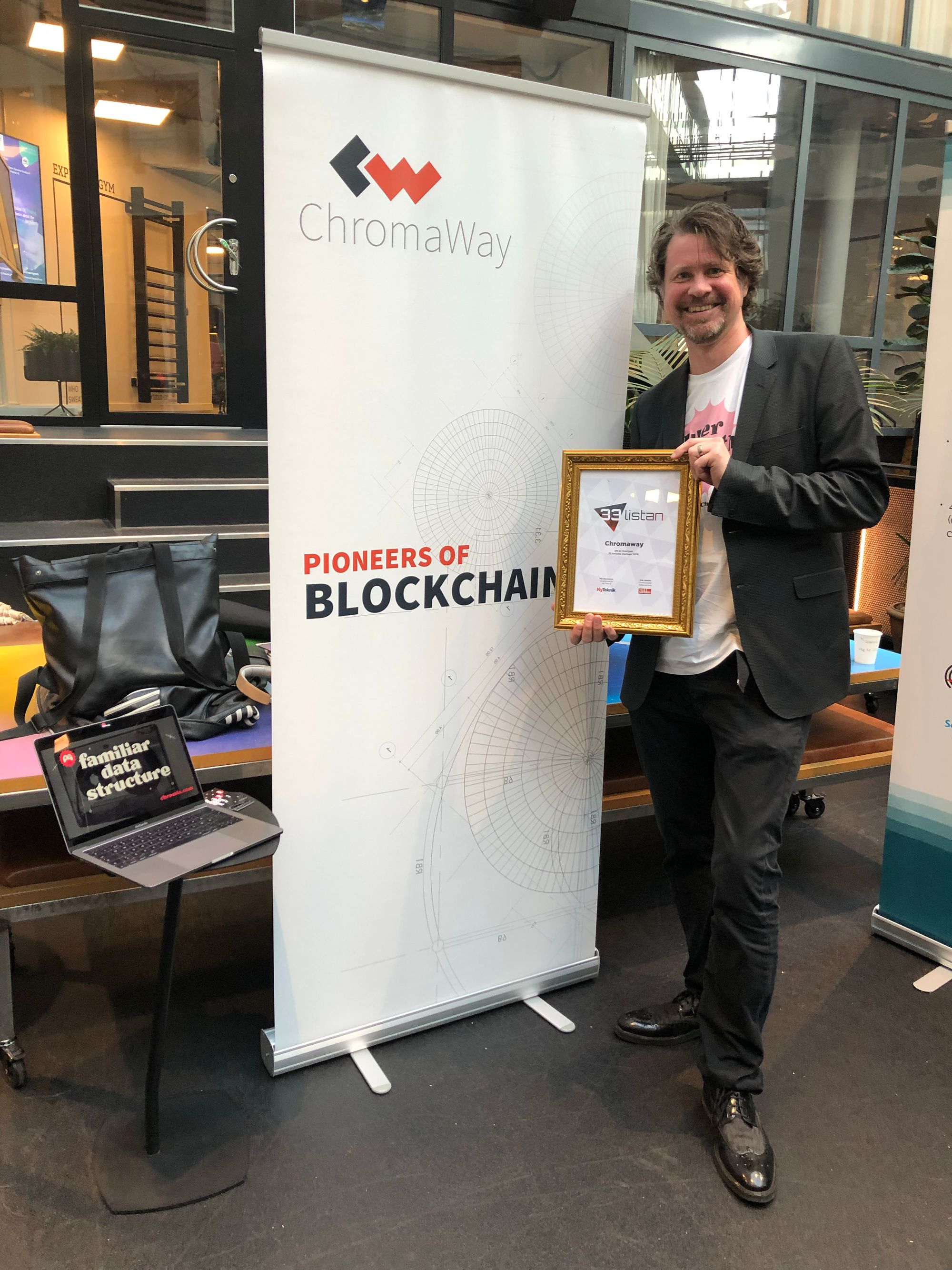 It is a true honour to be included in this list, which includes great companies such as Cake and Natural Cycles. Being part of such a star ranking makes us feel proud, recognised and makes us excited for the future. Thank you to all of the participants of the event, congratulations to the other winning companies and huge thanks to Nyteknik for this recognition!