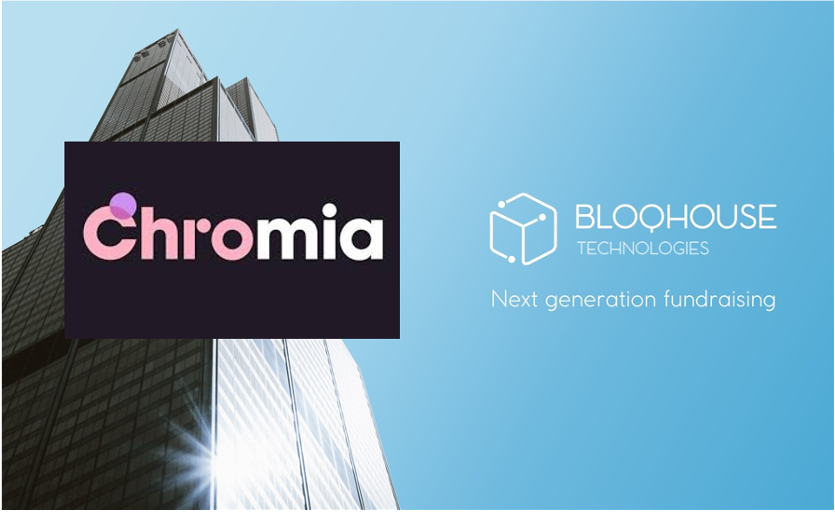 Chromia Announces Partnership with Bloqhouse to Bring Innovative Tokenization Solutions to the Real Estate Industry
STOCKHOLM, SWEDEN – January 18, 2021 – ChromaWay, the creator of Chromia, the relational blockchain for Defi and other dapps today announced that it has formed a partnership with Bloqhouse Technologies to bring innovative solutions for the $1.3 trillion real estate securitization market.
Bloqhouse is the leading platform provider for growing markets across Europe for fund asset managers for solutions to attract capital, enable secondary market trading, and provide KYC/AML and other on-boarding services for a diverse set of asset investment funds. Bloqhouse customers include Annexum Invest BV, one of the largest real estate investment funds for private investors in the Netherlands.
The ChromaWay-Bloqhouse partnership will enable customers around the world to take advantage of the combined benefits of Bloqhouse's experience in building and deploying a fully functioning, regulatory compliant platform for tradeable real estate instruments. Bloqhouse will pair with the Chromia blockchain which features high scalability (100x other public blockchains), flexible tokens, secure authentication using single sign-on (SS0), easily queryable blockchain nodes rooted in relational databases for providing maximum transparency to investors.
ChromaWay is a recognized innovator in blockchain solutions which dates back to the company's early involvement developing the colored coin protocol to support alternative asset types anchored in the Bitcoin blockchain. Chromia recently announced it had raised $500,000 from FBG Capital and NGC Ventures to launch Hedget, a protocol which will allow investors to trade and create options using on-chain collateral.
Tim Rutgers, CEO of Bloqhouse Technologies, commented that "We are very excited about the ChromaWay partnership.  We have been following the company for many years and now that the blockchain-enabled real estate securitization market is maturing, we think it's the perfect time to develop innovative solutions for the market. We have refined our full-feature core platform and mobile offering that, in combination with the Chromia, blockchain can provide a highly scalable and full-featured solution to further our vision of fully inclusive and transparent financial markets."

Henrik Hjelte, CEO of ChromaWay, added that "We are impressed with Bloqhouse's core asset management platform. Their deep experience in the Dutch real estate market and our experience with blockchain-based property sector solutions creates an exciting combination. Many of our current customers want to move beyond using the blockchain for operational streamlining and shared record keeping to developing more liquid real estate instruments. Bloqhouse is a great partner for us."

About ChromaWay
ChromaWay, established in 2014, is the creator of the relational blockchain, a new blockchain architecture which combines the power and flexibility of a relational database and the fault tolerant decentralised security of a blockchain. We built Postchain, a private blockchain or consortium database using the relational blockchain architecture. Postchain has projects focusing on registering property on four continents, accelerated the growth of green finance, and formed the basis for a proposed national e-currency.
Relational blockchain also powers Chromia, our public platform for decentralized applications. Relational blockchain allows Chromia to offer a user and developer experience which no other blockchain platform can match.  
For more information about ChromaWay visit chromaway.com
About Bloqhouse Technologies
Bloqhouse is the market leader in the Netherlands and has been building software products for the alternative investment market since 2016. Bloqhouse offers a user-friendly platform that connects fund managers and investors in an unprecedented way, both while raising capital and after funds have been fully subscribed. The platform is built in line with laws and regulations and includes features such as client onboarding, know-your-client (KYC) checks, payments, reporting and investor management. Bloqhouse's mission is to improve the inclusivity and transparency of the financial markets.
For more information visit bloqhouse.com
For more information about the project, contact:
tim@bloqhouse.com
For more information about this press release, contact:
Headquarters:
ChromaWay AB
Centralplan 15
S-111 64 Stockholm
Sweden
Phone: +46 (0)8 506 36338
Email: info@chromaway.com